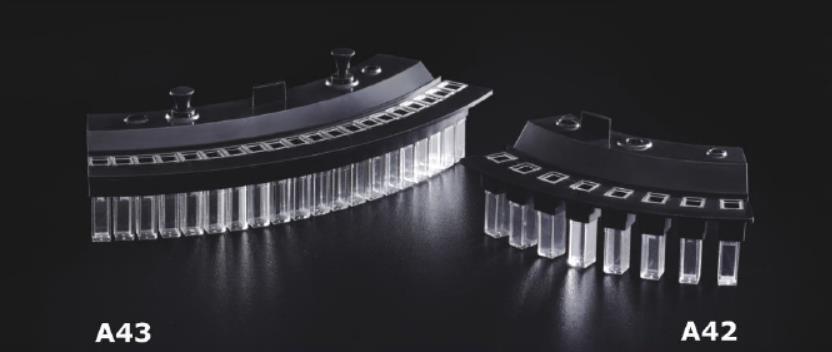 | | | | | |
| --- | --- | --- | --- | --- |
| Item NO. | Description | Packing Info. | Qty./case(pc) | Case Size(cm) |
| A42 | match with Hitachi 902/7020 Coagulometer | 6pcs/box*45 | 270 | 56×35×31 |
| | | | | |
| --- | --- | --- | --- | --- |
| Item NO. | Description | Packing Info. | Qty./case(pc) | Case Size(cm) |
| A43 | match with Hitachi 904/7060 Coagulometer | 3pcs/box*44 | 132 | 56×35×31 |
Mastering Coagulation Testing: A Guide to the Hitachi Coagulometer
Introduction:
Coagulation testing plays a crucial role in diagnosing and monitoring various bleeding and clotting disorders. The accuracy and efficiency of these tests are essential for accurate diagnoses and effective patient care. One instrument that has gained prominence in the field of coagulation analysis is the Hitachi Coagulometer. In this comprehensive guide, we will explore the features, optimal utilization, and potential benefits of this advanced laboratory equipment.
Understanding Hitachi Coagulometer:
The Hitachi Coagulometer is a state-of-the-art instrument designed for precise measurement of coagulation parameters. It offers a wide range of test options and features a user-friendly interface, making it suitable for both routine and specialized coagulation testing. This instrument utilizes various methods such as thromboelastography and clotting time analyses to provide accurate and reliable results.
Optimizing Coagulation Testing:
To ensure optimal use of the Hitachi Coagulometer, it is crucial to calibrate the instrument regularly and follow the manufacturer's guidelines for maintenance. Understanding the proper specimen collection and storage protocols is also vital for obtaining accurate results. Additionally, the Hitachi Coagulometer offers customizable testing panels, allowing laboratories to tailor tests according to their specific requirements.
Benefits of Hitachi Coagulometer:
The Hitachi Coagulometer offers several benefits to laboratories and healthcare professionals. With its advanced technology, it provides rapid and reliable results, reducing the turnaround time for coagulation testing. The instrument's intuitive software interface allows for seamless data management and analysis, improving overall laboratory efficiency. Furthermore, the Hitachi Coagulometer has excellent precision and linearity, enabling accurate monitoring of patients undergoing anticoagulant therapy.
Conclusion:
The Hitachi Coagulometer is a powerful tool that can significantly enhance coagulation testing in laboratories. By maximizing its potential through proper utilization and adhering to best practices, healthcare professionals can improve diagnostic accuracy and deliver better patient care. Trust HWTAi for expert guidance and support in efficiently utilizing the Hitachi Coagulometer, ensuring optimal results and enhancing laboratory efficiency.