Achievement Value by Heart: Discover the Integration of Industry and Trade with HWTAi
HWTAi is not just your average consumables provider; we are an industry leader in the integration of industry and trade. We take pride in combining our extensive knowledge and expertise to revolutionize the market and offer a wide range of consumables to cater to various sectors. With our motto of "Achievement Value by Heart," we are committed to delivering exceptional products and service that go above and beyond our customers' expectations.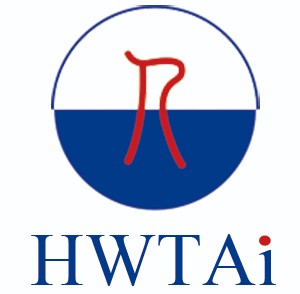 When it comes to Test Kit Consumables, HWTAi stands out as a reliable and trusted partner. Our consumables are meticulously designed to ensure accurate diagnoses and fast results. Whether it's in the medical field or for industrial applications, our test kit consumables will exceed your expectations, saving you time and resources.
At HWTAi, we haven't forgotten our furry friends. Our Veterinary Test Consumables are specifically crafted to address the unique needs of animals. We understand that animal healthcare is equally important, and our consumables empower veterinarians to provide top-notch care. From diagnostics to treatment, we offer a comprehensive range of consumables that will enhance your practice and ensure the well-being of your patients.
Laboratories are at the forefront of scientific progress, and HWTAi is there to support them. Our Laboratory Consumables are essential in facilitating accurate research and analysis. From high-quality plasticware to reliable reagents, we provide the tools necessary to achieve reproducible and impactful results. With HWTAi, you can trust that your laboratory workflow will run smoothly and efficiently.
In the realm of healthcare, every detail matters. HWTAi recognizes the importance of Hospital Care Consumables and their impact on patient safety and comfort. Our range of consumables includes disposable medical instruments and wound care products, all designed with the utmost care and consideration. Trust HWTAi to deliver the consumables you need to ensure exceptional care for your patients.
In the face of challenging times, reliable Isolation Consumables have become paramount. HWTAi is dedicated to ensuring the safety and protection of individuals and healthcare providers alike. Our isolation consumables, from Masks to Gloves and protective clothing, are manufactured with precision to provide the highest level of protection against Infectious diseases. With HWTAi, you can rest assured that you have the right tools to safeguard yourself and those around you.
At HWTAi, our dedication doesn't stop at integration. We are driven by the value we bring to our customers and the industries we serve. Our motto, "Achievement Value by Heart," motivates us to go the extra mile in delivering exceptional quality and service. With each product we offer, we strive to exceed expectations and make a lasting impact.
In conclusion, with HWTAi's integration of industry and trade, you'll find a reliable and innovative partner that provides a diverse range of consumables. From Test Kit Consumables to Veterinary Test Consumables, Laboratory Consumables, Hospital Care Consumables, and Isolation Consumables, HWTAi has you covered. By prioritizing achievement and delivering value from the heart, HWTAi is the consumables provider you can trust for all your needs.


Workshop Scope
---