| | | | | |
| --- | --- | --- | --- | --- |
| Item NO. | Description | Packing Info. | Qty./case(pc) | Case Size(cm) |
| A37 | match with IL Sample Cup,Monarch Biochemical Analyzer(0.5ml) | 1500pcs/bag*9 | 13500 | 56×35×31 |
| | | | | |
| --- | --- | --- | --- | --- |
| Item NO. | Description | Packing Info. | Qty./case(pc) | Case Size(cm) |
| A38 | match with Hitachi Minimum Analyzer | 600pcs/bag*10 | 6000 | 56×35×31 |
| | | | | |
| --- | --- | --- | --- | --- |
| Item NO. | Description | Packing Info. | Qty./case(pc) | Case Size(cm) |
| A39 | match with German Labor Coagulometer | 1000pcs/bag*10 | 10000 | 56×35×31 |
| | | | | |
| --- | --- | --- | --- | --- |
| Item NO. | Description | Packing Info. | Qty./case(pc) | Case Size(cm) |
| A40 | match with American Corning 550,560 Series Biochemical Analyzer | 2000pcs/bag*10 | 20000 | 56×35×31 |
| | | | | |
| --- | --- | --- | --- | --- |
| Item NO. | Description | Packing Info. | Qty./case(pc) | Case Size(cm) |
| A41 | match with SEKISUI COAPRESTA 2000 | 3000pcs/box*6 | 18000 | 53×37×36.5 |
Biochemical Analyzers: Transforming Medical Diagnostics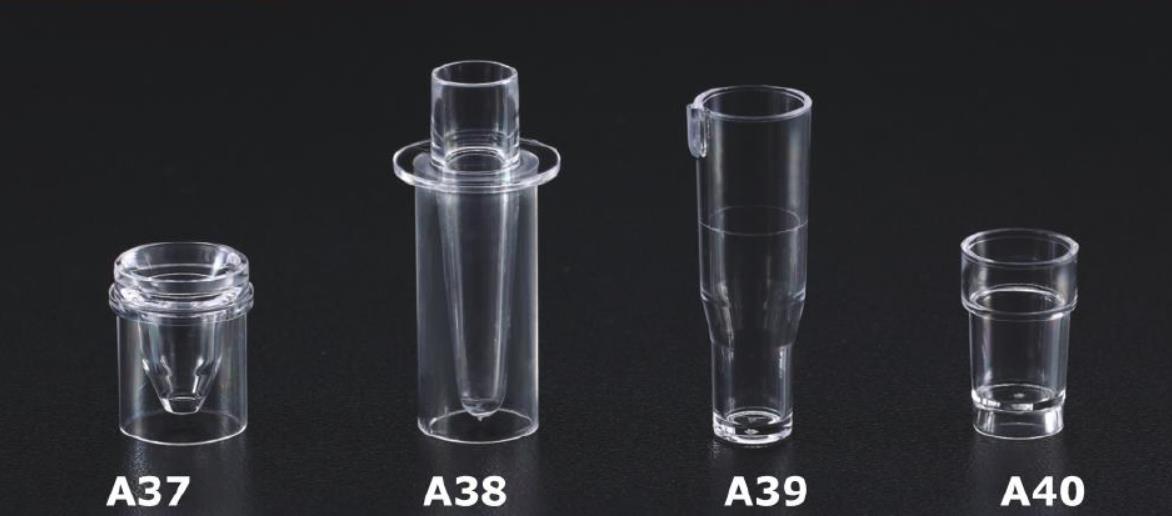 In the realm of medical diagnostics, accurate and timely test results play a pivotal role in patient care. Biochemical analyzers have emerged as revolutionary tools that assist healthcare professionals in obtaining precise measurements of various biochemical parameters, aiding in the diagnosis and management of diseases. These advanced instruments have significantly impacted the field of healthcare, enabling faster analysis, improved efficiency, and enhanced patient outcomes.
Biochemical analyzers are versatile devices that perform a wide array of tests, including measuring glucose levels, cholesterol levels, liver and kidney function markers, enzymes, and much more. This comprehensive analysis provides valuable insight into an individual's overall health, guiding healthcare professionals in tailoring appropriate treatment plans. With such extensive capabilities, these analyzers are indispensable for hospitals, clinics, laboratories, and research institutions.
One leading brand at the forefront of this transformative technology is HWTAi. HWTAi's cutting-edge biochemical analyzers have revolutionized medical diagnostics by offering a range of features that optimize accuracy and efficiency. These devices utilize state-of-the-art technology, including highly sensitive sensors, automated processes, and advanced algorithms, ensuring precise and reliable results every time.
Efficiency is of utmost importance in the healthcare industry, where time is a critical factor. Biochemical analyzers by HWTAi streamline workflows, allowing healthcare professionals to process a large number of samples with ease. Automated processes and intuitive interfaces minimize human error, reduce turnaround times, and enhance overall productivity. The swift generation of accurate results promotes timely decision-making, giving healthcare providers the ability to intervene promptly and formulate appropriate treatment strategies.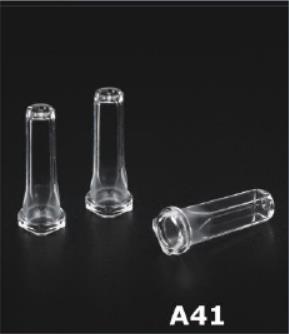 Furthermore, HWTAi's commitment to quality is second to none. Each biochemical analyzer undergoes rigorous testing and quality assurance measures to meet international standards. This ensures that the results produced are reliable, enabling healthcare professionals to make informed decisions confidently. The accuracy and consistency offered by HWTAi analyzers are crucial in preventing misdiagnoses and guiding patients towards the most effective treatment plans.
In addition to the technical excellence, HWTAi also provides excellent after-sales support. Their dedicated team offers training, maintenance, and troubleshooting solutions, ensuring smooth operation and maximum uptime for the analyzers. This commitment to customer satisfaction distinguishes HWTAi as a trusted brand in the industry.
The impact of biochemical analyzers in medical diagnostics cannot be overstated. These instruments pave the way for personalized medicine, where treatment plans are tailored to an individual's specific needs, improving patient outcomes tremendously. From preventive care to chronic disease management, biochemical analyzers play a crucial role in modern healthcare.
In conclusion, biochemical analyzers have revolutionized medical diagnostics, empowering healthcare professionals to obtain accurate and timely results for a wide range of biochemical parameters. HWTAi's cutting-edge technology, efficiency, and commitment to accuracy have made them a trusted brand in the field. These analyzers streamline processes, reduce turnaround times, and contribute to effective patient care. With ongoing advancements in technology, the future of medical diagnostics appears promising, supporting proactive healthcare management and driving better patient outcomes.