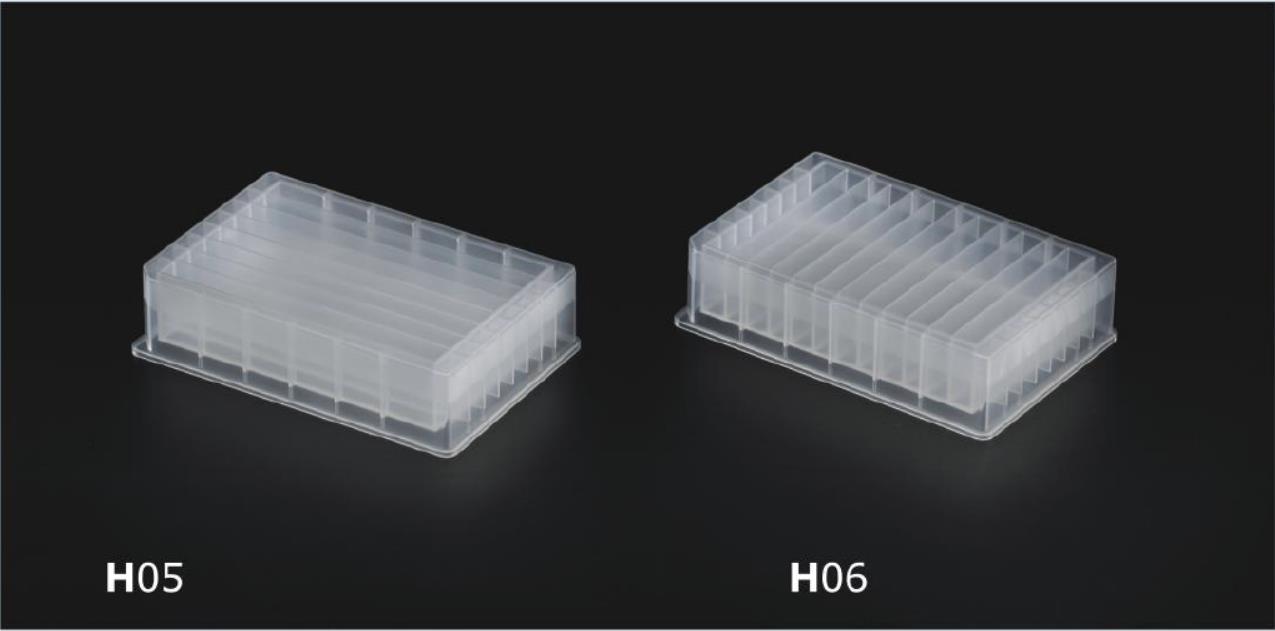 | | | | | |
| --- | --- | --- | --- | --- |
| Item No | Description | Packing Info. | Qty./Case(pc) | Case Size(cm) |
| H05 | 8 Individual Channel Polypropylene Reagent Reservoir | 10racks/box*5 | 50 | 50×29×19.8 |
| H06 | 12 Individual Channel Polypropylene Reagent Reservoir | 10racks/box*5 | 50 | 50×29×19.8 |
| | | | | |
| --- | --- | --- | --- | --- |
| Item No | Description | Packing Info. | Qty./Case(pc) | Case Size(cm) |
| H07 | 96 Individual Channel Polypropylene Reagent Reservoir | 10racks/box*5 | 50 | 50×29×19.8 |
| H08 | 384 Individual Channel Polypropylene Reagent Reservoir | 10racks/box*5 | 50 | 50×29×19.8 |
Enhancing Laboratory Efficiency with HWTAi's Channel Polypropylene Reagent Reservoir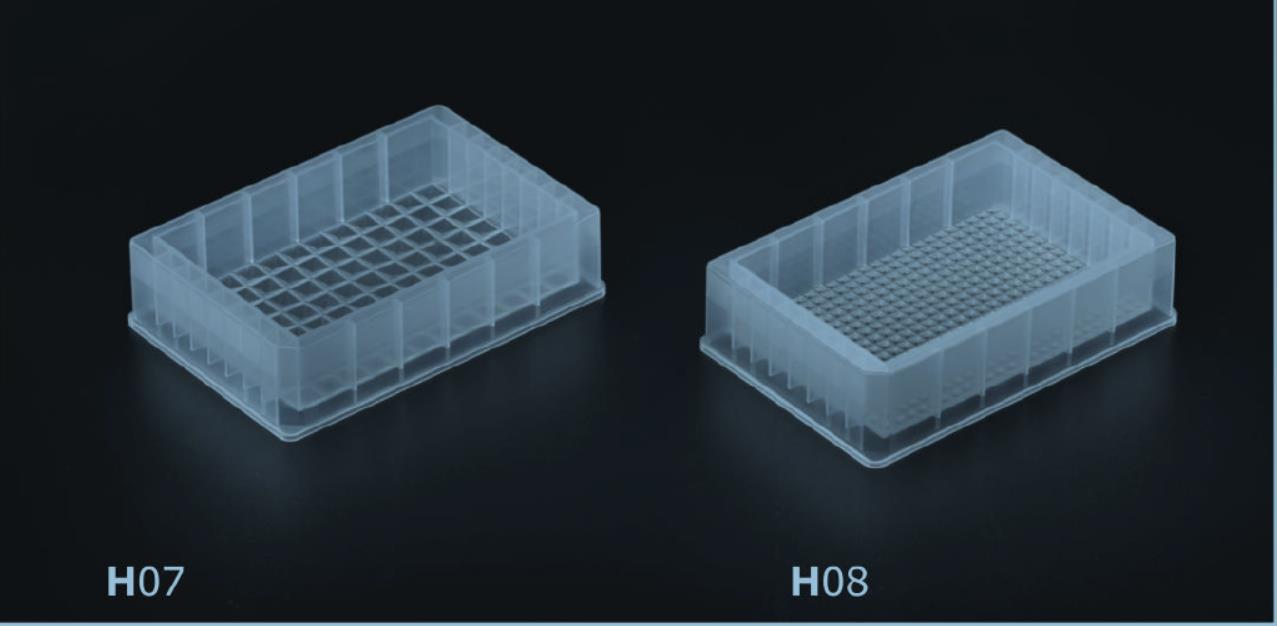 HWTAi's channel polypropylene reagent reservoir has emerged as a cutting-edge solution for efficient and precise liquid handling in laboratory settings. Designed to optimize workflow and accuracy, this innovative tool offers numerous benefits across a range of applications.
One of the primary advantages of HWTAi's channel polypropylene reagent reservoir is its seamless sample dispensing capability. With multiple channels and well-organized dividers, researchers can easily access the desired reagents, simplifying the process and reducing the risk of cross-contamination. Whether manual or automated, the reagent reservoir ensures reliable and controlled sample dispensing, improving overall experiment efficiency.
The channel polypropylene reagent reservoir seamlessly integrates with automated liquid handling systems, providing enhanced control and accuracy. With the ability to connect to robotic platforms, researchers can achieve high-throughput processing of samples, eliminating manual errors and ensuring consistent results. HWTAi's reagent reservoir technology allows for precise volume control and dispensing, enabling researchers to achieve reproducible outcomes in a time-efficient manner.
HWTAi's channel polypropylene reagent reservoir also offers versatility in experimental setups. It accommodates different volumes and formats, ensuring compatibility with a variety of laboratory protocols. From small-scale assays to large-scale experiments, researchers can confidently utilize this reservoir for various applications, optimizing workflow efficiency and experimental productivity.
Additionally, the reagent reservoir utilizes high-quality polypropylene material, ensuring resistance to most chemicals and temperature fluctuations. This durability enhances the reliability and longevity of the reservoir, making it a lasting investment for any laboratory.
In conclusion, HWTAi's channel polypropylene reagent reservoir is a game-changer in laboratory liquid handling. Its capabilities in sample dispensing, integration with automated systems, and accurate volume control make it an indispensable tool for researchers looking to enhance efficiency and precision. Stay ahead of the curve with HWTAi's innovative reagent reservoir technology and unlock new possibilities in your laboratory experiments.