A Micro Pipette, also known as a microPipette, is a laboratory tool used to accurately measure and transfer small volumes of liquid. It is designed with a slender nozzle and a variety of interchangeable tips, allowing researchers to adjust the Pipette to suit their specific volume requirements. Micro Pipettes are widely used in molecular biology, biochemistry, and other fields where precise liquid handling is essential. These instruments have adjustable volume settings and feature a plunger mechanism that allows for precise control and accuracy. With their versatility and ease of use, Micro Pipettes are indispensable tools in the laboratory for tasks such as sample preparation, DNA amplification, and protein analysis.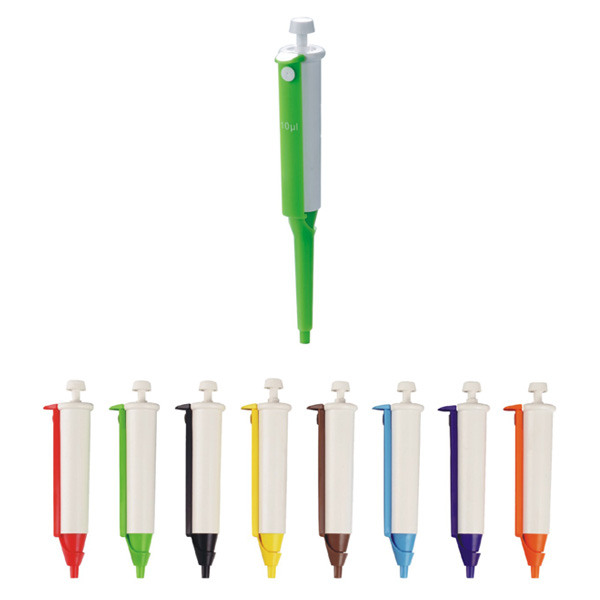 Name
Product Description
Item No.

Micro Pipette Fixed

1 μl

6019001

2 μl

6019002

3 μl

6019003

4 μl

6019004

5 μl

6019005

7 μl

6019006

10 μl

6019007

15 μl

6019008

20 μl

6019009

25 μl

6019010

30 μl

6019011

40 μl

6019012

50 μl

6019013

75 μl

6019014

80 μl

6019015

100 μl

6019016

Micro Pipette Lengthened Fixed

4 μl

6019017

5 μl

6019018

7 μl

6019019

10 μl

6019020

15 μl

6019021

20 μl

6019022

25 μl

6019023

30 μl

6019024

40 μl

6019025

50 μl

6019026

75 μl

6019027

80 μl

6019028

100 μl

6019029
Introducing HWTAi Micro Pipette: Accurate and Precise Liquid Handling
In the world of scientific research and laboratory experiments, accuracy and precision are paramount. Whether you are working with biological samples, chemicals, or other liquids, the proper handling and measurement of these substances can significantly impact the outcome of your experiments. That's where the HWTAi Micro Pipette comes into play.
The HWTAi Micro Pipette is a cutting-edge instrument designed to provide accurate and precise liquid handling solutions. This high-quality pipette is meticulously crafted using advanced technology, ensuring reliable performance and optimal results, every time.
One of the standout features of the HWTAi Micro Pipette is its adjustable volume settings. Researchers and scientists can easily select the desired volume for pipetting, allowing for precise measurements and controlled liquid transfer. Whether you require microliter or milliliter volumes, this versatile pipette can accommodate a wide range of liquid handling needs.
Comfort during pipetting is another critical aspect that HWTAi has taken into consideration. The Micro Pipette is ergonomically designed, with a lightweight and user-friendly construction that minimizes hand fatigue. Prolonged experiments can be conducted with ease, ensuring accurate pipetting without sacrificing user convenience.
The HWTAi Micro Pipette is also equipped with a robust and easy-to-use plunger mechanism, enabling effortless aspiration and dispensing of liquids. Its smooth operation and precise control help prevent liquid wastage, ensuring cost-effectiveness and efficiency in the laboratory.
Another significant advantage of the HWTAi Micro Pipette is that it is compatible with a wide range of liquid types. Regardless of the viscosity or volatility of your sample, this pipette can handle various liquids with ease, guaranteeing accurate measurements and reproducible results.
Furthermore, HWTAi takes pride in maintaining superior quality and performance standards. The Micro Pipette is manufactured using premium materials that are resistant to chemical corrosion, ensuring long-lasting durability in diverse laboratory environments. HWTAi's rigorous quality control measures and adherence to industry standards make this pipette a reliable and trustworthy tool for scientists and researchers.
In summary, the HWTAi Micro Pipette is an exceptional instrument for accurate and precise liquid handling in the lab. With adjustable volume settings, ergonomic design, compatibility with a range of liquids, and superior quality, it offers researchers and scientists a reliable and efficient solution for their pipetting needs. Trust HWTAi for cutting-edge laboratory equipment that can enhance the accuracy and reproducibility of your experiments.