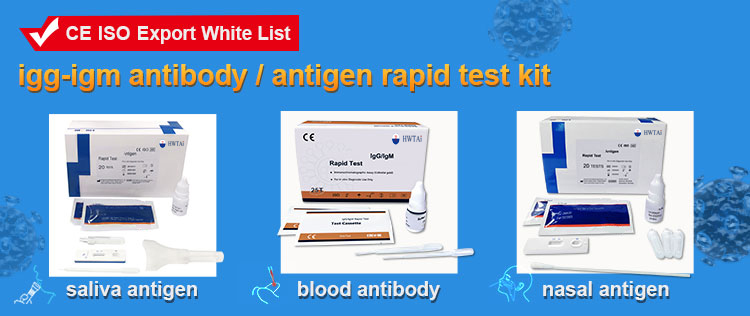 Introduction
| | |
| --- | --- |
| Product | H-FABP Rapid test kit |
| Specimen | Whole blood,plasma,serum |
| Components | Individually packed test devices,Disposable Pipettes, Buffer, Package insert |
| Sensitivity | 98.6% |
| Specificity | 99.7% |
| Overall agreement | 99.3% |
| Storage | 2-30℃ |
| Validity | 24 Months |
Intend to use
Heart-type fatty acid binding protein (h-FABP) is known as mammary-derived growth inhibitor is a protein that in humans is encoded by the FABP3 gene. Heart-type Fatty Acid-Binding Protein (H-FABP) is a small cytoplasmic protein (15 kDa) released from cardiac myocytes following an ischemic episode. Like the nine other distinct FABPs that have been identified, H-FABP is involved in active fatty acid metabolism where it transports fatty acids from the cell membrane to mitochondria for oxidation.
h-FABP is a sensitive biomarker for myocardial infarction and can be detected in the blood within one to three hours of the pain. The diagnostic potential of the biomarker H-FABP for heart injury was discovered in 1988 by Professor Jan Glatz (Maastricht, Netherlands) h-FABP is 20 times more specific to cardiac muscle than myoglobin, it is found at 10-fold lower levels in skeletal muscle than heart muscle and the amounts in the kidney, liver and small intestine are even lower again.
Operating StepsHealthcare pregnant diagnostic ffn Rapid test kit
Bring tests, specimens, buffer and/or controls to room temperature (15-30°C) before use.
1) Remove the test from its sealed pouch, and place it on a clean, level surface. Label the test with patient or control identification. To obtain a best result, the assay should be performed within one hour.
2) Add the extracted buffer into the sample well. As the test begins to work, you will see color move across the membrane.
3) Wait for the colored band to appear. The result should be read at 10 minutes. Do not interpret the result after 20 minutes.