1. This product is made of barrel ,plunger,piston,Needle,Needle sheath and end cap.

2. This barrel should be clean and transparent enough to easy observe.
3. Barrel and piston matches well and it has a good property of sliding,can easy to use.
4. Plunger is easy convenient for handle and usage.
5. Needle sheath can provide physical protection to the needle tube;end cap can tighter enclose the extenede part of plunger and push-button.Those design can protect the product better.
Efficient and Precise: Disposable Insulin Syringes 0.5ml for Diabetes Management
When it comes to managing diabetes, precise and efficient insulin administration is crucial. Disposable insulin Syringes 0.5ml deliver on both fronts, offering an exceptional solution for individuals in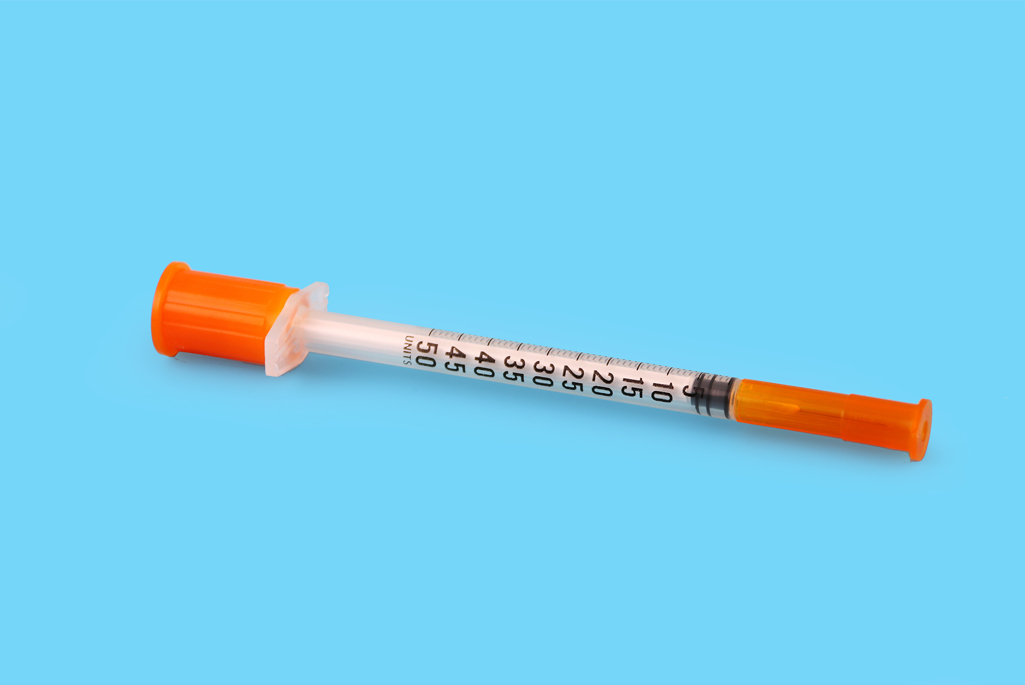 need of accurate insulin dosage and convenient diabetes care.
One of the key advantages of using disposable insulin Syringes 0.5ml is the ability to deliver precise insulin measurements. These syringes are designed with clear and easy-to-read markings, ensuring accurate dose measurements and minimizing the risk of error. Achieving the correct insulin dosage is critical for maintaining optimal blood sugar levels, and these syringes provide the necessary precision for effective diabetes management.
In addition to their precise measurements, disposable insulin syringes 0.5ml also offer a convenient solution for diabetes care. The compact and lightweight design of these syringes allows for easy handling and portability, making them ideal for individuals on the go. Gone are the days of carrying bulky insulin supplies – these syringes streamline the process, enabling hassle-free and discreet insulin administration when and where needed.
Furthermore, proper disposal of used needles is a priority in diabetes care. Disposable insulin syringes 0.5ml reduce the risk of needlestick injuries by providing a safe and easy needle disposal method. After use, simply place the used syringe in a puncture-resistant container, eliminating concerns about accidental pricks or contamination. This feature not only promotes personal safety but also ensures a responsible approach to environmental needle disposal.
In conclusion, disposable insulin syringes 0.5ml are a game-changer in diabetes management. With their precise insulin measurements, convenient design, and safe needle disposal method, these syringes not only enhance the overall experience of insulin administration but also contribute to a more efficient and effective diabetes care routine. Incorporating these syringes into your diabetes management toolkit will undoubtedly help you stay in control of your health and well-being.