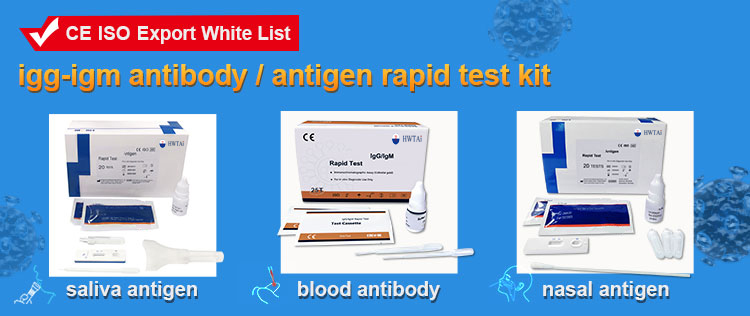 Introduction
The Coronavirus Ag Rapid test Midstream Saliva is an in vitro immunochromatographic assay for the qualitative detection of nucleocapsid protein antigen from SARS-CoV-2 in Midstream Saliva directly. It is intended to aid in the rapid diagnosis of SARS-CoV-2 infections. The Coronavirus Ag Rapid test Midstream Saliva does not differentiate between SARS-CoV and SARS-CoV-2.

Benefits
• Rapid testing for SARS-CoV-2 antigen within 15 minutes
• Facilitates patient treatment decisions quickly
• Simple, time-saving procedure
• All necessary reagents provided & no equipment needed
• High sensitivity and specificity

The Coronavirus Ag Rapid Test Midstream Saliva has been evaluated with specimens obtained from patients. A commercialized molecular assay was used as the reference method. The results show that the Coronavirus Ag Rapid TestMidstream Saliva has a high overall relative accuracy.
How to use

Components