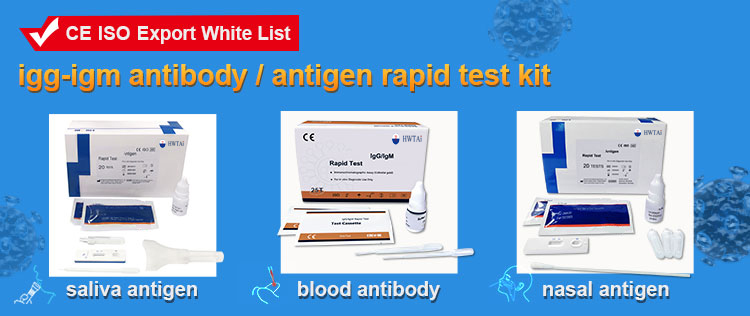 Intend to use
The Calprotectin Rapid test is an in vitro qualitative immunochromatographic assay for the rapid detection of calprotectin in human feces. This product offers a simple, highly sensitivity and non-invasive screening assay to determine intestinal inflammatory activity, monitor treatment response and predict risk of relapse.
Principle
The kit adopts double antibody sandwich method. The gold labeled mouse anti-human calprotectin monoclonal antibody 11F10, mouse anti-human calprotectin monoclonal antibody 2D1 and goat anti-mouse IgG polyclonal antibody are coated the test strip to qualitatively detect calprotectin in human feces. When the detected sample is positive, calprotectin in the sample binds to the antibody labeled with colloidal gold, the conjugate moves forward under the action of siphon, and forms an antibody-antigen-antibody-colloidal gold complex with the antibody pre-coated at the detection line to display red color; The free colloidal gold labeled antibody is colored by binding with polyclonal antibody at the quality control line. Negative samples are only colored at the quality control line.

Operating Steps
Bring tests, specimens, buffer and/or controls to room temperature (15-30°C) before use.
1. Remove the test from its sealed pouch, and place it on a clean, level surface. Label the device with patient or control identification. To obtain a best result, the assay should be performed within one hour.
2. Transfer 3 drops (75μl )of specimen to the specimen well (S) of the device with a disposable Pipette provided in the kit, and then start the timer.
3. Avoid trapping air bubbles in the specimen well (S), and do not drop any solution in observation window.
As the test begins to work, you will see color move across the membrane.
4. Wait for the colored band(s) to appear. The result should be read at 15 minutes. Do not interpret the result after 20 minutes.