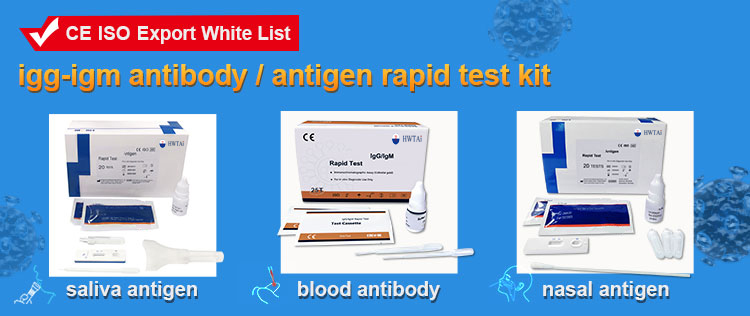 Intend to use
The Calprotectin/Lactoferrin Rapid test is an in vitro qualitative immunochromatographic assay for The rapid detection of human calprotectin and lactoferrin in stool samples that may reflect gastrointestinal inflammation caused by several pathologies (inflammatory bowel disease, colorectal cancer and some enteropathies). Calprotectin and lactoferrin are markers of intestinal inflammation and can be used to assist in the diagnosis of inflammatory intestinal diseases. This product offers a simple, a highly sensitive and non-invasive screening assay to determine intestinal inflammatory activity, to monitor treatment response and to predict risk of relapse.
Principle
This product adopts colloidal gold immunochromatography technology. The gold labeled mouse anti-human calprotectin monoclonal antibody 11F10 and mouse anti-human lactoferrin monoclonal antibody 13H1 are coupled to the polyester membrane. The mouse anti-human calprotectin monoclonal antibody 2D1, mouse anti-human lactoferrin monoclonal antibody 5A4 and goat anti-mouse IgG polyclonal antibody are coated on the cellulose membrane and specifically combined with calprotectin and lactoferrin in the sample for detection.
Operating Steps
Bring tests, specimens, buffer and/or controls to room temperature (15-30°C) before use.
1. Remove the test from its sealed pouch, and place it on a clean, level surface. Label the device with patient or control identification. To obtain a best result, the assay should be performed within one hour.
2. Transfer 3 drops (75μl )of specimen to the specimen well (S) of the device with a disposable Pipette provided in the kit, and then start the timer.
3. Avoid trapping air bubbles in the specimen well (S), and do not drop any solution in observation window.
As the test begins to work, you will see color move across the membrane.
4. Wait for the colored band(s) to appear. The result should be read at 15 minutes. Do not interpret the result after 20 minutes.