| | |
| --- | --- |
| Item Number | PR-5 |
| Product Name | 5-position Pipettor Stand |
| Size | 26.2*25*14.7cm |
| Color | Transparent / green / blue / white |
| Material | ABS |
| Packing | 20 pcs/carton |
| Carton Size | 71*51*26cm |
| Product Description | Pipettor Stand is used to place Pipettes, widely compatible with single-channel, 8-channel, and 12-channel Pipettes. |
Product Features
● Acid and alkali resistance, chemical corrosion resistance.
● High elasticity and toughness, strong and durable.
● One-piece molding, firm interface, smooth surface, safer without hurting your hands.
● The unique hollow groove design Pipette is stable and safe to place.
● Multi-color optional, beautiful appearance, making scientific research life rich and colorful.
Storage Condition
Room temperature
Keep Your Pipettors Organized and Accessible with a 5-Position Pipettor Stand
Efficient organization of pipettors is crucial for maintaining a well-managed laboratory. A 5-position pipettor stand offers a practical and versatile solution to store and display your pipettors conveniently, ensuring they are always within easy reach.
One of the primary benefits of a 5-position pipettor stand is the improved organization it provides. With designated slots for up to five pipettors, this stand helps keep your benchtop tidy and eliminates the hassle of searching through drawers or cluttered workspaces for the right pipettor. This organized approach saves valuable time and ensures that pipettors are readily available for use.
In addition to its organizational advantages, a 5-position pipettor stand enhances lab efficiency. By having your pipettors within arm's reach, researchers can effortlessly grab the required instrument, eliminating unnecessary downtime and interruptions. This seamless accessibility contributes to smoother workflows and increased overall productivity.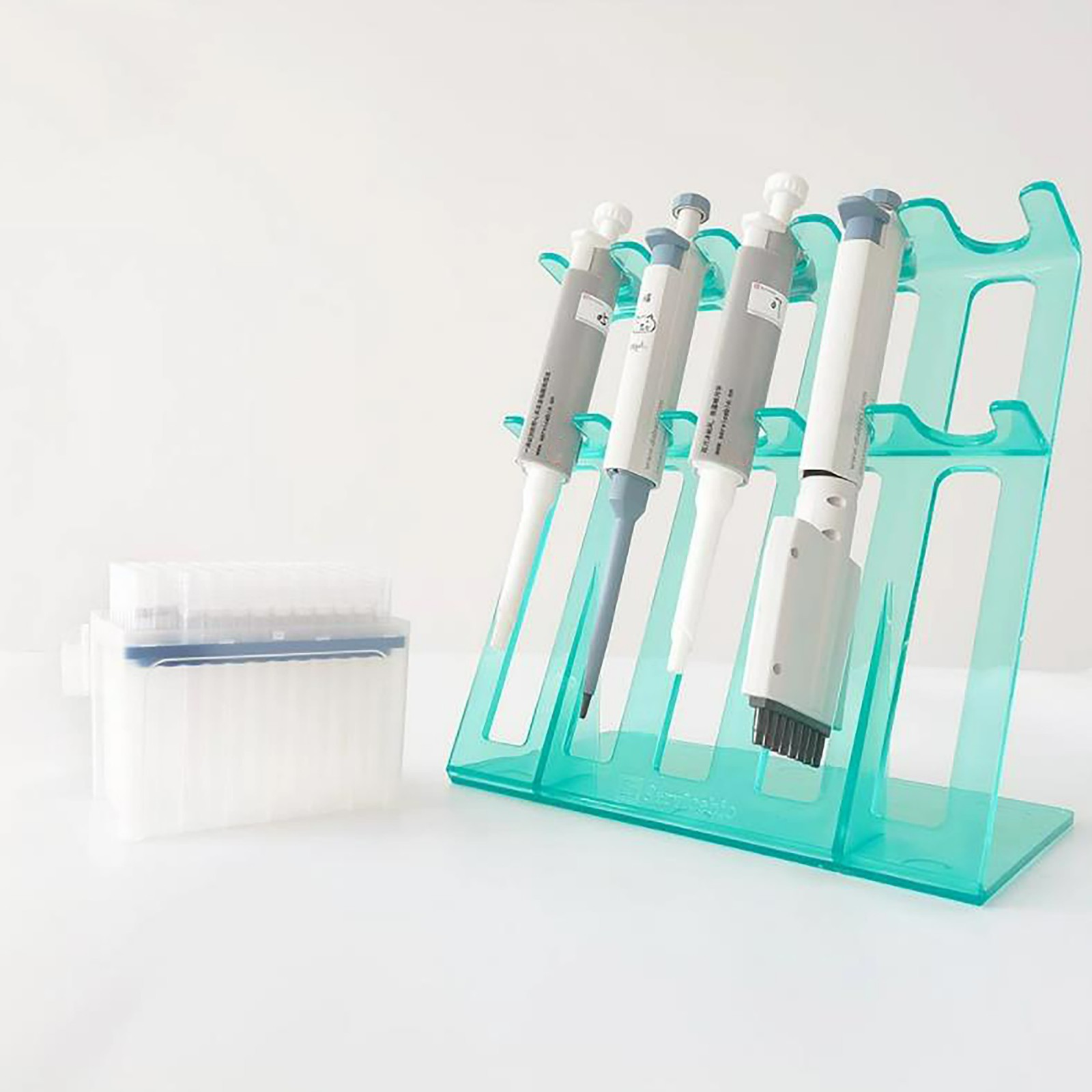 Furthermore, a 5-position pipettor stand offers excellent protection for your valuable pipettors. Each pipettor securely fits into its designated slot, preventing accidental falls or damage caused by being left unattended on a lab bench. This protective feature not only keeps your pipettors safe but also provides peace of mind, knowing that your delicate instruments are being properly cared for.
The versatility of a 5-position pipettor stand is another key advantage. These stands are designed to accommodate pipettors of various sizes and brands, ensuring compatibility with your lab's specific pipettor requirements. With a single stand capable of holding multiple pipettors, you can consolidate your storage needs and maintain consistency in your lab's equipment organization.
In conclusion, a 5-position pipettor stand is an essential accessory for laboratories seeking improved pipettor organization, enhanced efficiency, and increased protection. Its ability to keep pipettors easily accessible, safeguard them from damage, and accommodate different pipettor sizes makes it a valuable tool in any lab setting. Invest in a 5-position pipettor stand and experience the benefits of streamlined pipettor management in your workspace.