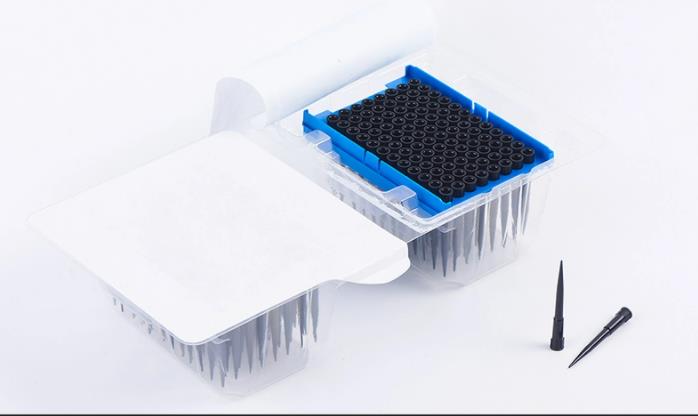 | | | | | |
| --- | --- | --- | --- | --- |
| Item NO. | Description | Packing Info. | Qty./case(pc) | Case Size(cm) |
| D15 | mach with Tecan Immunoassay Analyzer,1000ul | 96pcs/rack*24 | 24rack | 39.5×33×43.5 |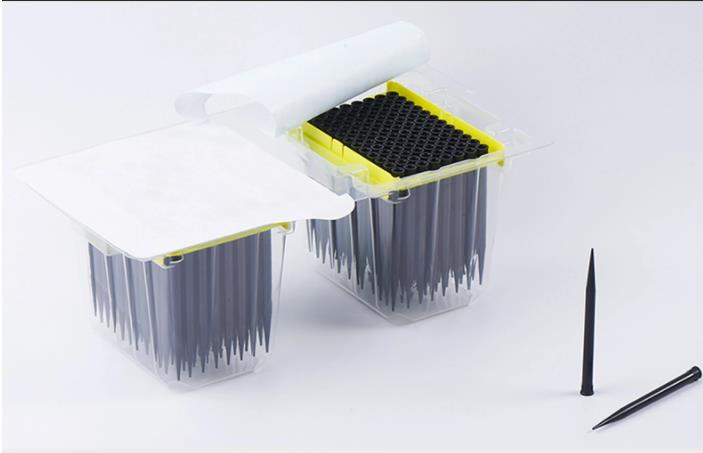 | | | | | |
| --- | --- | --- | --- | --- |
| Item NO. | Description | Packing Info. | Qty./case(pc) | Case Size(cm) |
| D16 | mach with Tecan Immunoassay Analyzer,300ul | 96pcs/rack*24 | 24rack | 39.5×33×31.5 |
Pipette Tips: Essential Tools for Precise Liquid Handling in the Laboratory
Introduction
In the world of scientific research, accuracy and precision hold immense importance. Whether you are working in a molecular biology lab, conducting experiments in cell culture, or performing PCR analysis, one crucial tool that ensures the reliable transfer of liquids is the Pipette tip. These small attachments play a vital role in achieving accurate and reproducible results, making them an essential component of any laboratory setting.
Types and Varieties
Pipette tips come in a wide range of types, sizes, and materials, allowing scientists to choose the best fit for their specific experimental needs. The most common material used is polypropylene, which is known for its excellent chemical resistance and compatibility with various sample materials. Low-retention Pipette tips are designed to minimize sample loss or retention on the tip's inner surface, ensuring maximum accuracy while working with precious or viscous solutions.
For applications requiring the filtration of samples, filter or barrier pipette tips are available. These tips incorporate a porous membrane that acts as a barrier, preventing the transfer of aerosols, droplets, or contaminants. Extended length pipette tips are specifically designed for accessing deep vessels or containers without the risk of cross-contamination.
Benefits and Features
One of the key benefits of utilizing high-quality pipette tips is their ability to prevent cross-contamination between different samples. The secure seal formed between the pipette and the tip ensures that liquids are transferred accurately without any leakage or mixing. This is particularly important when working with sensitive samples that require precise and uncontaminated handling.
Additionally, some pipette tips feature advanced technology to reduce the adherence of liquids to the tip's inner surface. This low-retention capability helps to maintain the integrity of the sample, minimize sample loss, and ensure consistent and reproducible results.
Technical Considerations
When selecting pipette tips, several factors should be taken into consideration. Firstly, the compatibility of the tip with the chosen pipette model ensures a snug fit and optimal performance. Mismatched tips may lead to inaccurate measurements or compromise the seal, increasing the risk of leakage.
Furthermore, the sample volume plays a crucial role in determining the appropriate tip size. Using a tip that matches the desired volume range guarantees precision and accuracy. It is also essential to consider the viscosity of the liquid being transferred, as this can affect the choice of low-retention or standard tips.
Proper Technique for Maximum Performance
To optimize the performance of pipette tips, correct usage techniques should be followed. Start by securely attaching the tip to the pipette, ensuring a tight fit. Pre-wetting the tip with the liquid being transferred can help minimize sample loss due to adhesion. During aspiration and dispensing, smooth and controlled motions should be employed to prevent any alterations in the sample's volume.
Conclusion
In the realm of laboratory work, precision is paramount. Pipette tips are indispensable tools that ensure accurate and reproducible liquid handling, thereby impacting the quality and reliability of experimental results. By using the appropriate type of pipette tip, following proper usage techniques, and investing in high-quality products, scientists can enhance their work's accuracy, reduce sample loss, and ultimately achieve precise and reliable outcomes.