Product Name: Diposable TPE Gloves

Material: TPE
Color: Blue , White
Size: S,M,L,XL
Weight: 1.85g, 2.0g, 2.15g, 2.3g (customizable)
Feature: Clear, dust free, water free, oil free, etc
Usage: Catering, cleaning, household, medical, etc
Tinkness: 10mic( customized)
Packing: 100pcs/box, 10box/ctn
Shipping: By sea or Air
TPE Gloves: The Ultimate Combination of Versatility and Comfort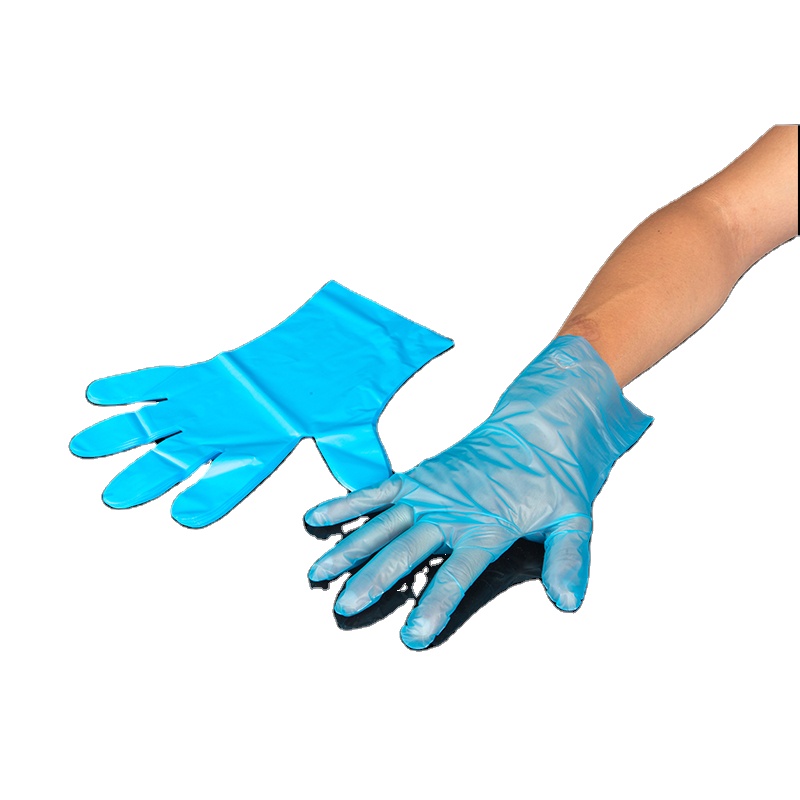 TPE Gloves, also known as thermoplastic elastomer Gloves, have emerged as an exceptional hand protection choice, offering a unique combination of versatility and comfort in various applications. These gloves have gained popularity in healthcare, industrial, and numerous other sectors due to their exceptional properties.
One of the primary advantages of TPE gloves is their versatility. They are suitable for use in a range of industries and applications, including healthcare settings, laboratories, food processing, janitorial work, and even household chores. TPE gloves are resistant to a wide variety of chemicals, providing reliable protection against potential irritants or contaminants. Additionally, they offer excellent tactile sensitivity, allowing for precise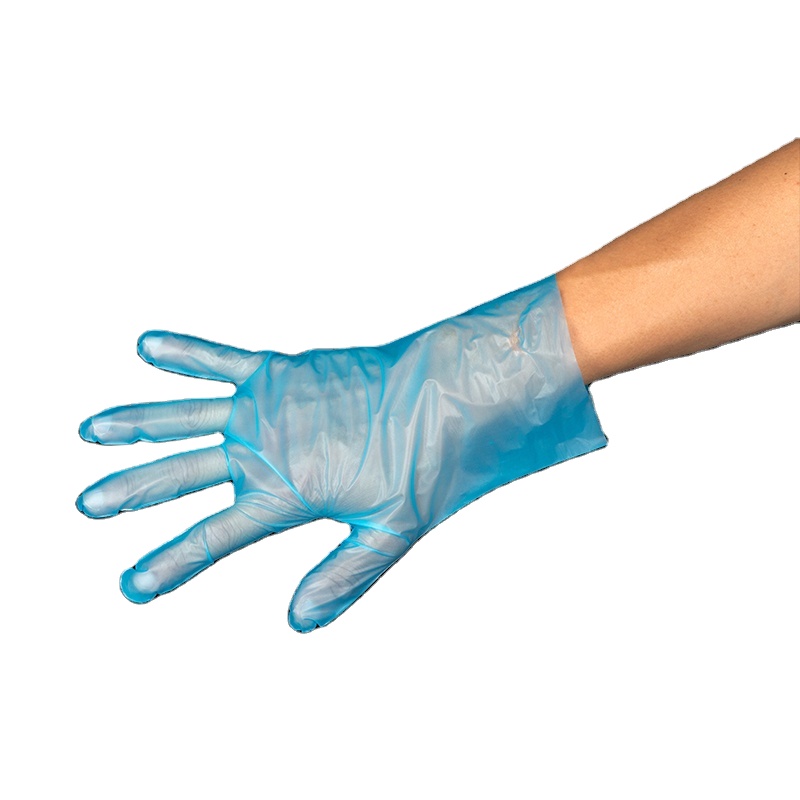 movements and easy handling of small objects, making them ideal for tasks that require dexterity and precision.
Comfort is a standout feature of TPE gloves. Unlike some other types of gloves that may cause discomfort or irritation during prolonged use, TPE gloves are designed to provide a snug and comfortable fit. The thermoplastic elastomer material used in their construction ensures a soft and flexible feel, while the inner lining absorbs perspiration, keeping hands dry and comfortable. This exceptional comfort allows for extended wear without sacrificing hand dexterity or performance.
Furthermore, TPE gloves are latex-free and suitable for individuals with latex allergies or sensitivities. This makes them an inclusive and safe option for various users. They are also easy to don and doff, further enhancing convenience and efficiency in different work environments.
In conclusion, TPE gloves offer a winning combination of versatility and comfort, making them an excellent choice for hand protection across multiple industries. Whether in healthcare, industrial, or household settings, these gloves provide reliable protection without compromising comfort or tactile sensitivity. The thermoplastic elastomer material ensures a comfortable fit, while their versatility allows for various applications. For those seeking a flexible, comfortable, and reliable hand protection solution, TPE gloves have emerged as a top choice.