Our baby Diapers are super-absorbent and hypo-allergenic. Made with super absorbent polymer, the absorbent layer is so powerful that it can instantly absorb all the urine, keeping the skin dry, to prevent the ammonia burn. What's more, the absorbent layer can be for up to 12 hours of dryness.
Baby Diapers are designed for baby's sensitive, gentle & delicate skin. They are soft and tender, with cotton liner from the organic cotton. Babies will be very happy when they are wearing our Diapers. Our package is also baby-oriented: the colors are bright and comfortable and the fonts are cute. All of this is for our babies. Cute and loving.
For the protection for keeping the skin clean & healthy, our Baby Diapers have a powerful absorbent layer that can instantly draw moisture and wetness away and bring about premium tenderness, comfy softness & super breath-ability. Containing super absorbent polymer, the anti-leakage, also known as Leak-Lock System helps to reduce leaks for up to 12 hours, providing unparalleled and unbeatable protection that can prevent rashes and allergies, keeping baby's skin comfy & healthy, it is also designed for preventing the diaper blowouts and containing the mess. They're also fragrance free, with NO chemical odor. Our Baby Diapers are available in size Newborn ( up to 5 kg ), size Infant ( 4-8 kg ), size Crawler ( 6-11 kg ), size Toddler ( 10-15 kg ) and also they are unisex.
Our diapers also contain goat milk extract. Goat milk has the reputation of natural skin care product. The pH of goat milk is the same as that of the human skin. That is to say, our baby diapers won't disturb the acid mantle, or the baby's skin's natural micro-biome balance. Considering our baby's skin is more sensitive and delicate than that of adult's skin, goat milk will suit baby's skin fine. The skin's initial response to a foreign substance is to inflammation or allergenic reaction but goat milk can be recognized by the skin and the skin drinks it in, like human milk.
Also the goat milk extract is an active role of delivering nutrient compounds. Goat milk is full of active compounds. Lactic acid, as the major moisture. Lactic acid has been shown to help to tighten the junctions between the skin cells, that keeps the good qualities of baby's skin -- It's moisturizing. Also, lactic acid in goat milk is a natural humectant. It grasps moisture from the air and keeps it in the skin. Aside from lactic acid, goat milk also has vitamin E to help gently exfoliate according to dermatologists.



The Ultimate Guide to Diapers for Babies: Choosing the Best Ones for Comfort and Convenience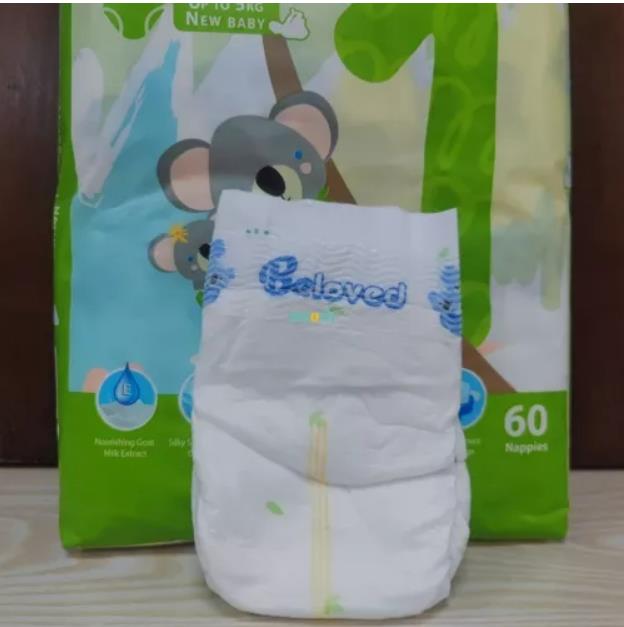 Diapers are an essential part of every parent's baby care arsenal. With a multitude of options available today, it can be overwhelming to find the perfect fit for your little one. This comprehensive guide aims to demystify the world of baby diapers, discussing different types, sizes, materials, and tips to ensure your baby's comfort, as well as your convenience.
When it comes to types of diapers, you can choose from disposable and cloth diapers. Disposable diapers are convenient and widely used due to their ease of use and excellent absorbency. Cloth diapers, on the other hand, offer a more environmentally friendly option and can be economical in the long run. Consider your lifestyle, budget, and personal preferences when making this decision.
Selecting the right diaper size is crucial for your baby's comfort and leakage prevention. Diaper sizes are determined by your baby's weight, and it's important to choose the appropriate size range indicated on the packaging. Keep in mind that each baby is unique, so it's essential to monitor your baby's growth and switch to larger sizes when needed.
Diaper materials play a significant role in your baby's comfort. Look for diapers made from soft, hypoallergenic materials to minimize the risk of skin irritation. Avoid diapers with perfumes or harsh chemicals that can cause discomfort and allergic reactions. Additionally, some diapers offer features like wetness indicators and stretchy sides for a snug and comfortable fit.
One of the concerns for many parents is diaper rash. To prevent diaper rash, it's important to maintain good diaper hygiene. Change diapers frequently, especially when they are soiled or wet. Use gentle wipes or a clean, damp cloth during diaper changes, and ensure the diaper area is completely dry before putting on a new diaper. Applying a diaper cream or barrier ointment can also help protect your baby's skin.
Hassle-free diaper changes can make parenting a lot easier. Before changing a diaper, make sure you have all the necessary supplies within reach - clean diapers, wipes, creams, and a clean changing surface. Use the opportunity to engage with your baby, making diaper changes a bonding experience. A calm and soothing environment can make diaper changes more enjoyable for both you and your little one.
In conclusion, choosing the right diapers for your baby is essential for their comfort and your convenience. Understanding the different types, selecting the appropriate size, and considering the materials used in diapers can make a positive impact on your baby's well-being. By following proper diaper hygiene practices and creating a comfortable diaper changing routine, you can ensure your baby stays happy and healthy.