Cryo Vials, External Thread With Silicone Washer Seal, 2.0ml, Round bottom

1. Made from special polypropylene for storing biological material or cells at temperatures as low as -196°.(only in the gas phase of liquidnitrogen)
2. Neutral Vials come without assembled cap top insert.
3. The cap top insert is available in many colors, could be supplied separately packaged with vials or assembled with vials upon demanded

Safely store and preserve your 2ml samples with our Cryo Vials featuring an external thread and a round bottom design. These vials are specifically designed for secure storage in cryogenic conditions, ensuring the integrity and longevity of your samples. The external thread ensures a tight seal, preventing any leakage or contamination. The round bottom design allows for efficient freezing and thawing, optimizing sample recovery. Made from high-quality materials, these Cryo Vials are durable and resistant to extreme temperatures. Trust our round bottom cryo vials with external thread to provide reliable and secure storage for your 2ml samples, protecting their quality for future experiments and analyses.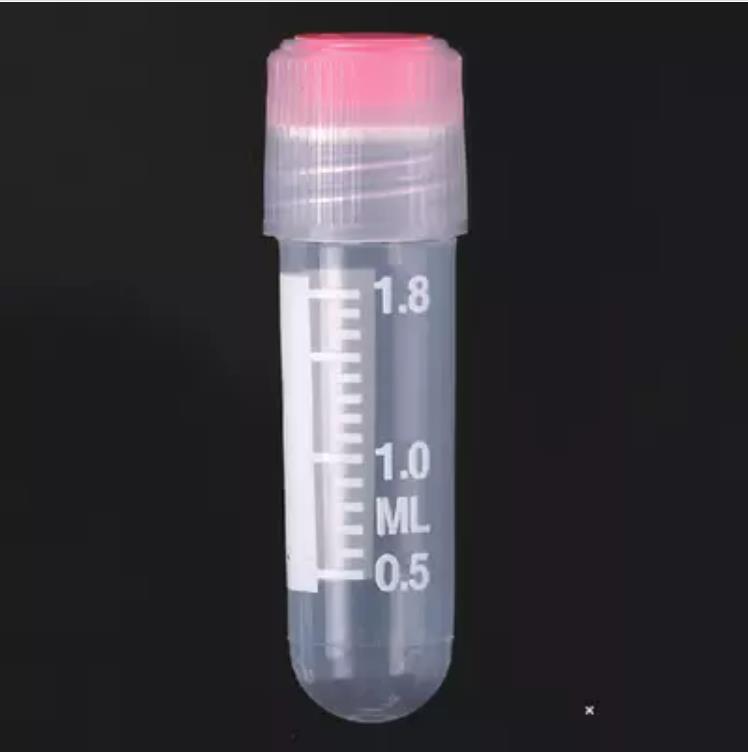 | | | | | | |
| --- | --- | --- | --- | --- | --- |
| Cat. No. | Volume (ml) | Bottom Option | Size (mm) | Unit | Sterility |
| 39300-2R | 2.0ml | Round bottom | 12.5x47,mm | 100/bag, 1000/case | Non- |